Real estate is about numbers. The market may be hot or cold, inventory may be high or low; interest rates may be rising or falling; and so on. Real estate professionals operate within these numbers and measure their own success or lack thereof by metrics, percentages, and revenue.
Real estate teams are no exception—if anything, the measurements they use are more critical because of all the moving parts of a team that contribute to its success. Numbers, such as successful leads, marketing ROI, commissions, days on market, and more, identify what teams are doing well and, often, what they can improve upon.
However, some measurements of a team go beyond the numbers. Not everything can be numerically benchmarked, and though the data often speaks for itself, other indicators of your team's development and success are just as important. Here are some of those measurements you should consider when looking to assess your team's past results and future path:
Training
Even the most successful, experienced real estate teams cannot sit back and let industry skills and best practices pass them by. Ongoing training is essential to build your team's expertise and deliver more knowledgeable, versatile, and efficient services to your clients. Also, highly trained teams simply operate better. For example, an assistant with open house skills can step in for a buyer's agent who is away on vacation. The more trained your team is (and offering training is a great way to attract and keep top talent), the more you can measurably accomplish with your other goals.
Agent Development
Mentoring and developing real estate professionals are a measurement many team leaders take seriously. As much as you would love for the entire team you recruit to stay with you through retirement, some of your partners—especially buyer's agents and listing agents—may want to strike out their own. The number of successful proteges you produce is a mark of success for you and your entire team—not to mention, a benefit to the local real estate industry.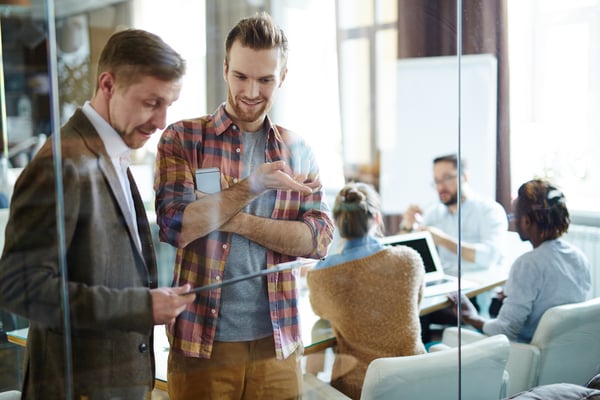 Staying Current with Industry Trends
The real estate industry changes and evolves faster than many people realize. Keeping on top of trends, regulations, and tactics is essential to measuring success and providing top-notch service. Although part of this strategy includes ongoing training, part of it is staying ahead of (or at least with) the competition. You never want to be three steps behind because, by the time you catch up, others will already be thriving with the next trend. Encourage your team to keep up with general trends amongst consumers and anything new regarding their areas of expertise. Make the effort to discuss their findings and strategize how to incorporate this information into your day-to-day and long-term operations.
Profitability
Profits are a measurement no-brainer and obviously tie into measuring client satisfaction, successful deals, and commissions. Profitability is also an excellent metric of how you want your business to grow. If you have determined a net revenue goal, you can structure and expand your team to meet that goal. Maximizing profitability takes on added importance when you build a successful real estate team with this strategy. For example, a transaction fee-based model, offered by the best team-centric brokerages, provides a golden opportunity to keep more of your commission fees and boost team profits.
Team Growth
A successful real estate team has the potential for growth. More transactions, more team members, and more profits can ultimately spell more success. But growth must be carefully planned; otherwise, you may have more leads than you can handle or more team members than you can afford. Measuring your progress gives you a solid gauge on your current success and if you are ready to expand. Knowing you are consistently handling X number of leads or Y number of transactions can indicate the ability to add specialists to the team. In a way, this measurement isn't too different than the process you might have used to start your team: The numbers you were seeing identified the opportunity—and need—to grow your operation and pursue more success.

Meeting Objectives
Whether your benchmarks are statistically-based or something more abstract (preferably, they are a mix of both), how well you meet the objectives and measurements you have implemented for your team is something you should be tracking. Do you set pie-in-the-sky goals that you never reach? Are you way over your targets, possibly suggesting you aren't setting the bar high enough? Are you not sure what the numbers are telling you? Measuring how well objectives are met offers an outstanding glimpse of you and your team's performance and gives you guidance toward improvement and growth—even if you are happy with the results you are seeing.