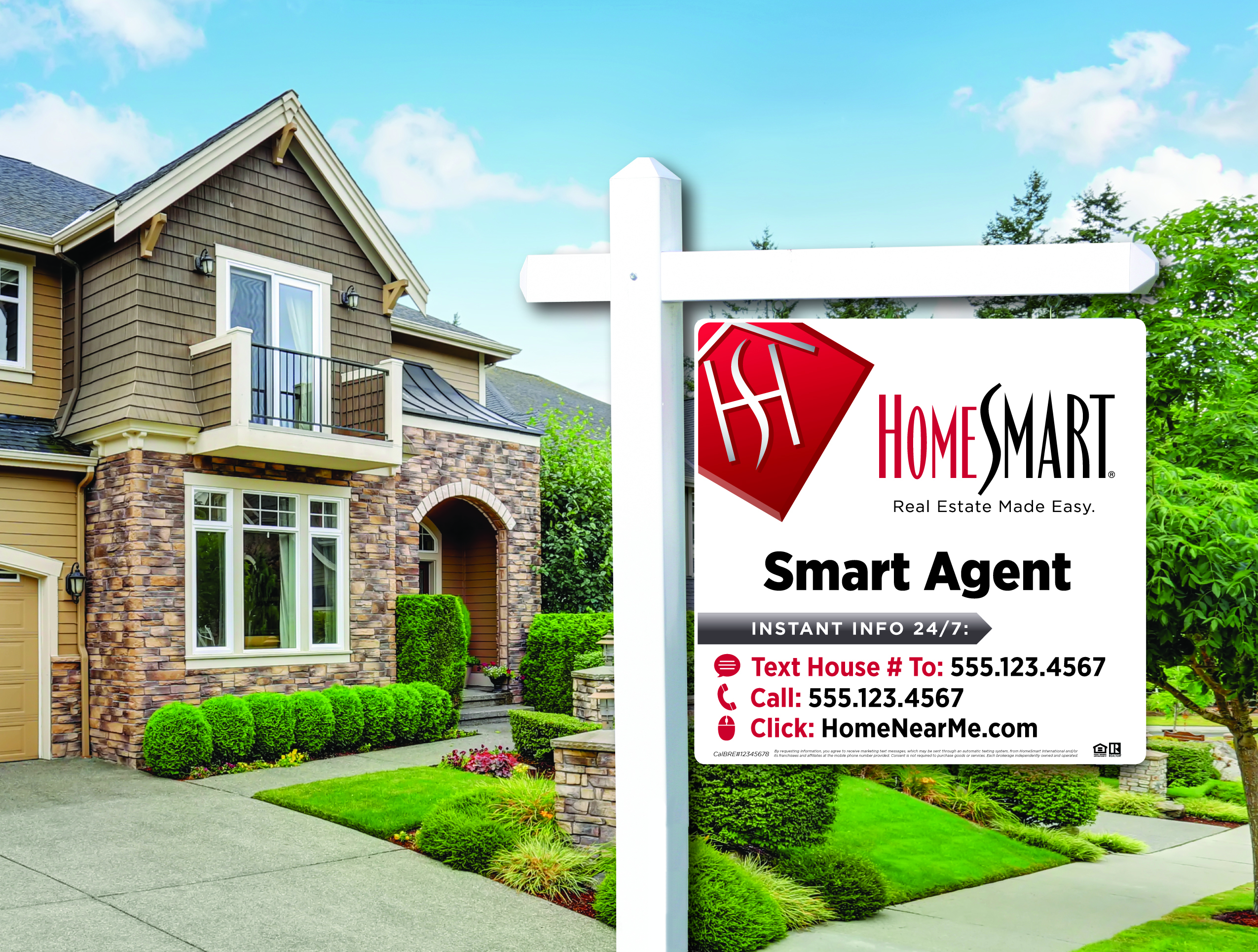 As technology has taken over and replaced many commonplace items in our lives, it can be challenging to reinvent an old standby and make it relevant to today's users.
Not even twenty years ago, the "for sale" yard sign was a consumer's primary method to finding out that a home was on the market and a listing agent's opportunity to capture warm leads.
Today's consumers look to tech to give them all the listing details they want within seconds, all but eliminating the need for the yard sign and affecting the warm leads an agent's yard sign would have captured.
Until now.
The "For Sale" Sign Meets Tech
According to the 2017 National Association of Realtors Profile of Homebuyers and Sellers, 95 percent of home buyers turned to the web to help them search. However, 48 percent of those same buyers also relied on yard signs to complete their search.
Based on this data, we knew that we needed to create an interception at the point where consumers were still coming in contact with the yard sign, but resorting to technology to give them the answers first-- not the listing agent.
Anytime we can create technology that has a fundamental purpose for our agents, we will hone in on that opportunity.
Knowing that agents find it increasingly difficult to break through the clutter and pull in those warm leads at the yard sign, we took a fresh look at signage and the ability it has to grab the attention of passersby. The answer was creating an integrated solution in SmartListing, giving the stationary yard sign a modern-day usefulness.
Capturing Leads Beyond A Phone Call
When potential homebuyers pause in front of the home for sale, our HomeSmart agents' SmartListing sign includes information for them to text, call and click to learn more about the home. SmartListing signs once again give our agents the ability to capture those warm leads at a yard sign.
As soon as a consumer's mobile inquiry is made, the listing agent receives a text notification and the enquirer's phone number is automatically imported into the agent's CRM. This gives our agents the chance to follow-up on the warm lead, ultimately increasing their chance to sell the home faster and increase their sphere of influence.
Plus, our integrated sign technology keeps buyers in front of the HomeSmart brand and the agent's information longer, similar to having a sticky page on an agent's website. This is fantastic for building agent brand awareness, while driving home the message to the consumer that the agent is beyond capable of providing the services they need in their search.
Channeling Communications Effectively
In the aforementioned National Association of Realtors report, 63 percent of buyers believe it is important that agents send them property info and communicate via text message and 76 percent wanted personal agent phone calls.
With SmartListing, our agents now have a way to bridge the communication and lead-connection gap that technology advancements inadvertently created for the yard sign. Connecting to SmartListing's options redirects the consumer's focus from the over-abundance of other agent's advertising when searching online and instead, connects them directly to the HomeSmart listing agent's site and property info.
Leads that come off of yard signs are stronger than other shoppers in different stages of the purchase cycle and are very valuable. SmartListing's mobile options can help agents deliver the communications buyers are looking for.
When our agents are enabled with a notification and CRM storage of a warm lead's contact information, they have the leverage to keep the communications channels open and streamlined to successfully grow their business.
When our agents have the tools they need to be successful, we're successful, too.