In today's market, with inventory down, agents need to make sure to pick up every listing they can. HomeSmart has designed a solution, flexible enough to customize on the go, with answers to any questions a seller may have about how the agent intends to sell their home and information about HomeSmart and our practices. Our digital and printed listing presentation has everything agents need to wow in the first meeting.
Those who master our listing presentation turn appointments into success and income for themselves and the brokerage, and build a long list of happy clients.
HomeSmart Chief Marketing Officer Todd Sumney, discusses the importance of a top of the line listing presentation in a commentary with RISMedia.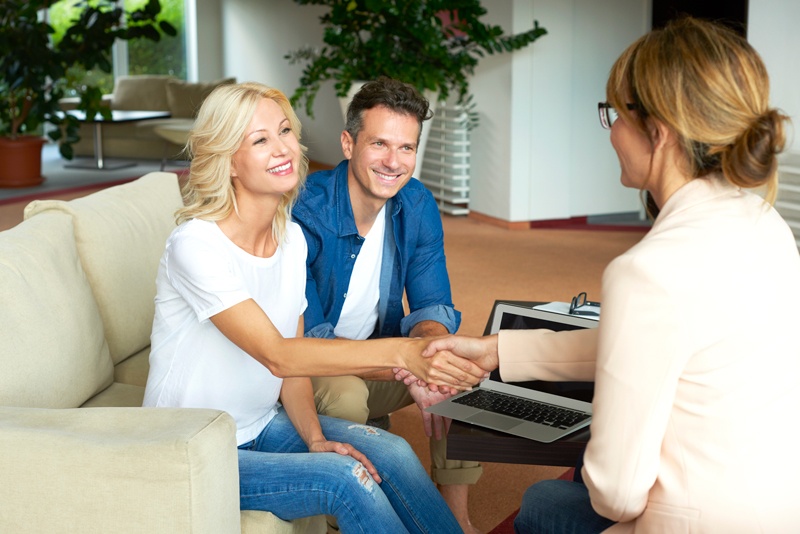 By: Todd Sumney
There is one thing that every successful real estate agent must master to be successful: his or her presentation. Convincing buyers and sellers to hire you instead of someone else requires skill, attention to detail and finesse. And if you can't convince the customer to hire you, the rest of your real estate skills don't matter and never even come into the picture.
So what are the keys to winning the appointment and getting hired by your customer?
In my fifteen years of working with agents, I have seen that there are four things that have shown themselves to be the keys to winning a buyer or seller presentation. Those who master these four items turn appointments into success and income, and build a long list of happy clients.
Step 1: Prepare ahead of time.
The biggest requirement in my experience is preparation. Preparation does not have to mean a lot of prep time before every appointment. As a matter of fact, pre-planning and preparation can enable you to be ready with a killer presentation in less than 15 minutes when you get that last-minute call from the customer.
If you aspire to be a top-performing agent, you must have the following prepared and ready to go at a moment's notice:
10 pre-printed presentations to sellers
10 pre-printed presentations to buyers
An electronic presentation in PowerPoint, Keynote or PDF
Once this is completed, all you have to do is grab your pre-prepared master presentation, add in the CMA, and run out the door to your next successful appointment.
Step 2: Win with volume.
For most of our customers, buying or selling a home is the most expensive purchase they will ever make. They need assurance that you are knowledgeable, prepared, and professional—and they need information to set them at ease. Time and time again, I've seen agents that come in to a presentation with a larger volume of information (i.e., more pages of information) interpreted to be more professional and trustworthy by the consumer, while those who come in with a "big personality" and only a few pages printed out are interpreted to be arrogant, not as prepared and less professional.
Now that doesn't mean you go over every bit of information with the customer in the appointment. When you show up with and leave behind a thick 60-120-page presentation behind, the customer will compare you against your competition—and let's just say volume or more pages usually wins.
At HomeSmart, our master presentations are 60 pages before the CMA and testimonials; agent marketing and partner info is even put into the presentation. The bottom line: more preparation and creating more pages, is a big key to success.
Step 3: Customize your presentation in the driveway.
With the advancements in iPads, tablets and digital cameras, there is no excuse for not walking through the customer's front door with a listing presentation customized with the photo of your client's current home. At HomeSmart, we teach agents to open up their presentation in PowerPoint or Keynote on the street in front of the potential listing, take a photo with their iPad or tablet, insert the new photo, customize the text/name on page one, and walk in with a custom presentation with the customer's name and photo of their home.
Presenting your customer with a customized listing presentation shows professionalism, marketing skills, and attention to detail—and it's easy to do, even if you only have 15 minutes' notice.
Step 4: Leave a print copy behind.
Even though the electronic and iPad/tablet versions of a presentation have a "wow" factor and present you as a cutting-edge, technically-savvy agent, customers tell me that they still prefer a printed version, and they prefer that you leave that printed version behind. They want to read every page to absorb as much knowledge and information as possible, and they want to compare you against the other agents that they are going to or have interviewed. In surveying top agents, I've found that most of the top producers use a combination of both electronic and print, but if they can only use one of the two; they will use a printed presentation. Don't take the lazy path. Take the time to print your presentation out and put it in a beautiful printed folder.
Action Item: Block out two hours from 8 to 10 a.m. every day to prepare your master presentations and pre-print them. Do this until you have these four key items completed and mastered. (For those of you at HomeSmart, we have them already done for you—just download them and order them pre-printed from the Marketing Design Center.)
For more information about joining HomeSmart as an agent, please visit HomeSmart.com/join.