If you've decided to take the leap into homeownership then you are in for an exciting time! Now that you are officially looking to buy, there are some things to consider. Buying a home is a big decision and it's often the largest bill you pay each month. This type of decision should not be taken lightly.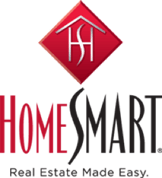 Consider these Questions
How far is your drive to work?
Can you afford the price?
What types of schools are in the area?
Is the home close to shopping and other conveniences?
If the answers are in line with the goals you have for yourself and your family, then move forward with the home you have in mind.
Real Estate Agents
Once you are in search mode, you'll want to select a trustworthy real estate agent. Maybe network with your family and friends, asking if they know a credible agent.
Consider visiting with agents at open houses and then decide if they'd be a good fit for you. If you still aren't sure, then look online and find local agents that can help you with your home purchase.
The Offer
If you think you've found THE house, then it's time to do a little more research to be sure. How much will your taxes be? Is the local school system desirable? What will you pay out for utilities each month? Does the neighborhood have a good reputation? These are all questions to consider when it comes time to make an offer.
Offer to Purchase
The next step is to have your agent help you write an offer to purchase. You'll want think about things like price, contingencies, home inspections and earnest money. Once you have considered everything and written the offer, then you will need to wait on the seller's response.
Earnest Money
Your earnest money amount is like a deposit that is held in escrow by your agent. When you purchase the home, then you'll be able to apply the earnest money to the sale price at closing.
Purchasing your home is an exciting experience. You'll just want to consider every avenue when it comes to the entire process. Sellers are anxious to sell, but buyers should be slower to jump into the purchase process. Do your homework and be sure you have covered everything before signing anything. Once you are comfortable then go for it and buy your dream home with confidence.