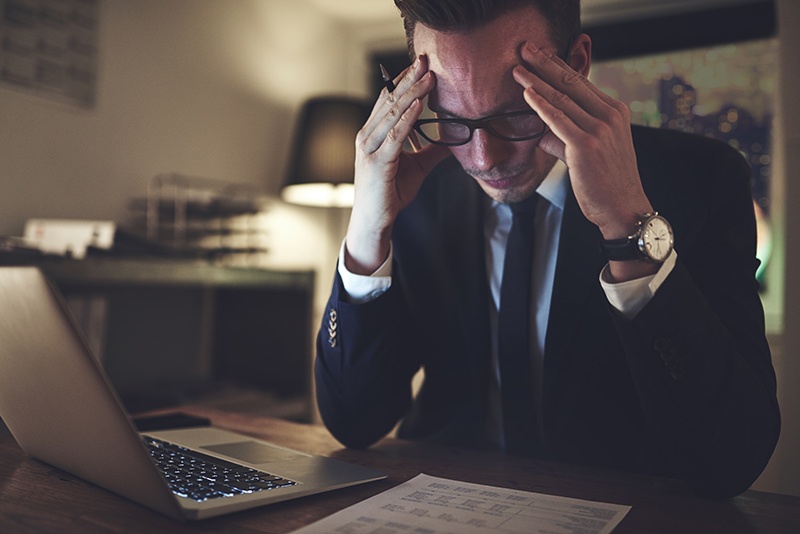 What are the most pressing issues on the minds of leading real estate brokers going into 2018? From operational issues to tech adoption, to industry disruptors, to profitability and low-inventory challenges, executives from Better Homes and Gardens Real Estate shared key insights from a recent BHGRE-RISMedia survey of leading U.S. brokers on "What Keeps Brokers Up at Night?"
Here are the top three issues that are keeping brokers up at night and the steps to take in order to address them and ensure success for the future.
3. Lack of Inventory
51 percent of respondents who participated in the survey said lack of inventory keeps them up at night. While in certain markets it may seem as though there's a decrease in inventory, that's often not actually the case. There may not be a lack of inventory, agents just might not be selling what's out there. Brokers need to encourage their agents to look up the homes that sold in the last month on the MLS. When inventory is down it's a sellers market, so set expectations around what that means. There's a lot of opportunity to educate agents on how to deal with fast selling inventory and take advantage of the higher price values. Teach agents how to communicate to their consumers that now's the time to sell.
Motivate the indifferent, by encouraging them to challenge those consumers who have moved up, moved down or don't know what equity they have in the home. Create the opportunity to challenge your sales force to get out there and move that needle from unmotivated to selling.
Show agents how to price band areas of their markets by zip codes or communities. Track what happens in the price band in your market over time so you know how to have a conversation about that market and look like an expert. Know the average number of days homes stay on the market, days of a sale and listing price. This way, when someone asks about that neighborhood, they can speak to the area like a pro and use statistics to prove they're experts in that market and win the client.
2. Fear of new business models
We are seeing more and more new models like direct-to-consumers, 100% commission/flat-fee models and online brokerages coming in to the real estate industry. These challengers that make big moves and make large investments tend to scare agents and brokers in traditional brokerages. The more that you, as the leader, become fearful of other models, by default, you become less confident in your own model. How can you sell to another agent and convince them to hop on board if you aren't even fully convinced of the model?
Use the surgence of new business models to focus on your own model and how you can up your game and be better than the competition. This forces you to change the way you look at the industry. Don't overreact to new business models that come in, but use it as an opportunity to increase the value of service you provide.
The easiest thing for an owner to do is to match what the competitor does, but it's almost always the wrong decision. Challenging companies are built for the way they run and your traditional model typically is not. Brokers tend to ask, "How do I compete with X?" It goes back to your strengths, weaknesses and being able to articulate your value proposition. It doesn't matter what your business model is, it matters that you know how to talk about it.
1. Recruitment & Retention
If you want to be successful in recruitment and retention, be valuable to your agents and consumers. Know your strengths and weaknesses as a company. It is just as important to recruit new agents as it is to keep the ones you have.
If you have a strong culture at your company, retention is easier, but recruiting is an ongoing battle. Recruit all year long. If you have a pipeline of recruits you won't be hung up on the one who won't commit and you can confidently say that you'll leave the door open until they're ready to come on board instead of throwing money and other bonus incentives at them.
When it comes to recruiting, find out who's the best person suited for the job-- who can put in the time to make your recruiting efforts profitable. You also need to know your numbers. Do you have the infrastructure to recruit more agents? What is the company dollar you get from those new agents? How many agents do you need to get to your goal dollar amount? How many calls do you need to make and how many appointments do you need to set in order to convert?
Fun Fact: National Association of Realtors® says it takes anywhere between 8-12 contacts to set an appointment.
Recruitment and retention go hand-in-hand as you can maintain a higher level of retention by having a conversation with existing sales associates explaining the benefit of bringing in new people. Have a discussion to make sure there is buy-in. Engage the office so they understand why recruiting is important.
Survey your existing agents on why they're staying at the brokerage and constantly work to make them feel valued. Go to lunch with top producers, find out what your agents' strengths are, recognize them, ask what's exciting in their lives - share besides business.
Have your marketing team create a drip campaign reminding them of all the things you offer as a company. They can then use that messaging to articulate why the company is great to their clients.
Most importantly, explain you have a plan and your agents are part of it. It'll be hard for agents to leave you if you provide trust and competency in what you're doing.