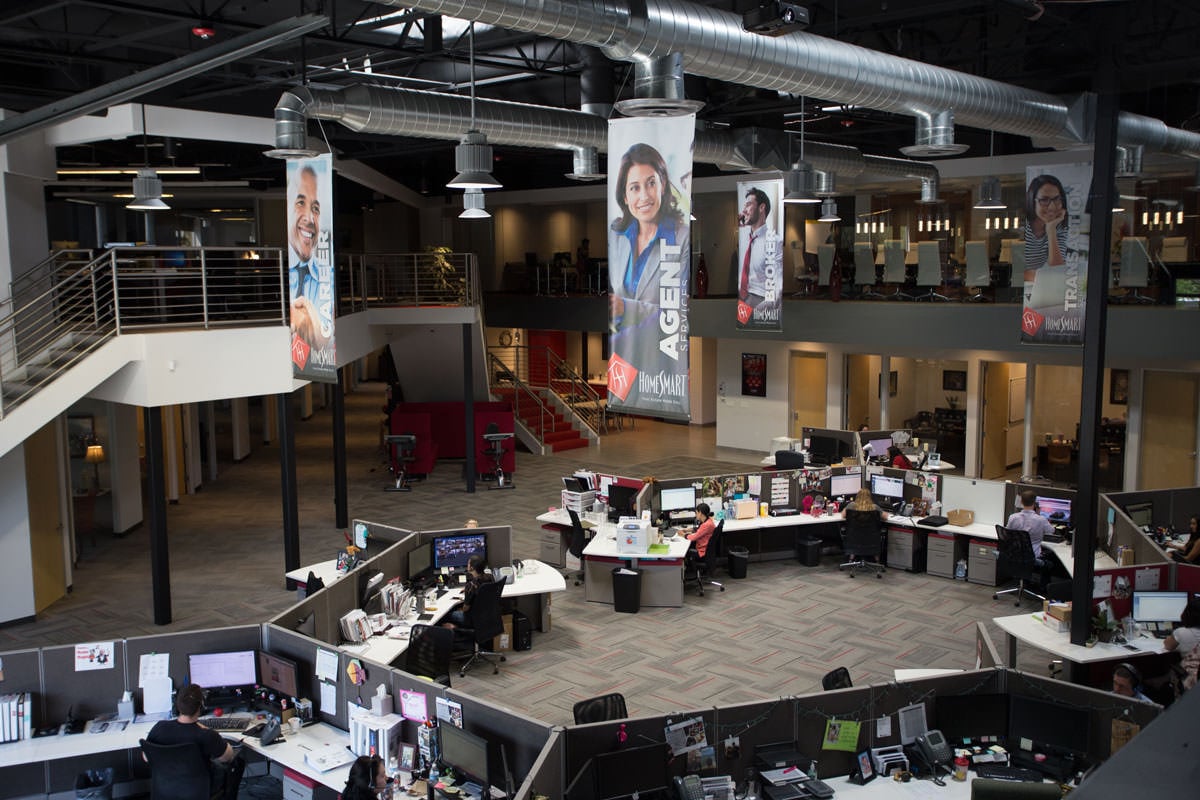 A common theme that has seemed to surface about the home buying process is that it is long, complicated and, most often times, difficult for both the consumer and the agent. HomeSmart International however, has turned this recurring expectation of real estate into nothing more than an outdated misconception.

How? You may ask. As a general explanation, HomeSmart prides itself on using their proprietary technology to aid their brokers, agents, and respectively, their clients in the home buying/selling/renting experience. But what exactly is our technology and what makes it better, I mean different, than the others?

The foundation of the HomeSmart business model is built on an ecosystem of proprietary technology that streamlines the homebuying process from listing to closing. There exists no third party vendors or outside systems within HomeSmart, allowing less redundancies and complications for the end user. Founder and CEO, Matt Widdows, created the company to run on end-to-end technology, providing centralized services to all brokers and agents. This strategy to real estate, in turn, allows for consistency throughout all HomeSmart locations nationwide. Simply put, HomeSmart technology offers a paperless platform for all parties involved in the home buying process at no additional fee to the broker or the consumer.

To further explain, HomeSmart provides two systems that are readily available to both agents and brokers that no other real estate company can maintain. Named RealSmart Agent and RealSmart Broker, these systems have been created and implemented by HomeSmart International to ensure productivity and efficiency throughout their business management.

RealSmart Agent is an integrated tool for business development, transaction management and agent resources. The inclusive features and user friendly interface gives agents the ability to manage their transactions more efficiently by including automated alerts and required document uploads. As the centralized point of access to all agent-based resources, RealSmart Agent provides the visibility needed to see, manage and grow a business in one place. Essentially, RealSmart Agent is a virtual real estate office available to you at the click of a button.

RealSmart Broker implements brokerage tasks through paperless transactions and broker/agent communications in one end-to-end system. The key driver of RealSmart Broker is compliance management, focusing specifically on minimizing the financial and legal risk associated with broker tasks. HomeSmart proudly boasts of the operational efficiency within their technology and RealSmart Agent/Broker have successfully supported this claim.

At HomeSmart, the focus is on taking advantage of the benefits that technology offers and being able to successfully incorporate this technology into their business model. HomeSmart Chief Operating Officer, Wendy Forsythe, adds, "Technology supports the systems you operate your business with. Without the systems, even the best technology is not effective. At HomeSmart, we focus on combining the business systems and the technology."

While conventional brokerages tend to stick to tradition, HomeSmart thrives on revolutionizing the real estate industry to provide an integrated system of excellent service at the hands of the latest technology.

Furthermore, and with all smugness aside, HomeSmart International values not only the customers that their agents bring in, but also the agents and brokers themselves. Your time and your sanity is valuable. HomeSmart was built to recognize this amongst all its brokers, agents and consumers and does so by continuously striving to simplify their experience. With 24/7 broker and agent support, the franchisor allows brokers to focus on running their business and agents to focus on their deals and personalized experiences with clients rather than juggling all parts of the, all too often, complicated home buying process.

If you're interested in requesting more information about HomeSmart or are ready to become a HomeSmart agent, apply today! Or, contact Bryan Brooks at bryan.brooks@hsmove.com for franchising information.