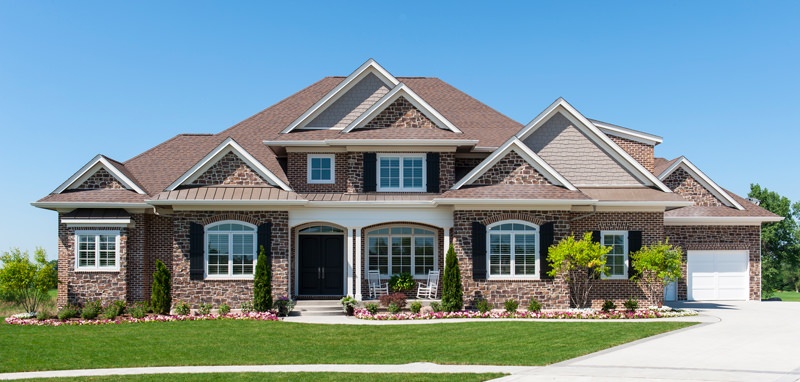 Work from the outside, in:
While possibly the oldest trick in the book, it remains relevant for good reason… it works!
It is no secret that prospective buyers often begin their home search with a quick drive-by before committing to an open house. As a seller, this is your chance to lure them in and get them hooked before they've even stepped foot inside. Simply put, curb appeal is what draws your buyers in. Focus on these areas and watch the magic happen (in your sales, that is):
1. Weed, whack, and trim: While a lush garden may seem like a good idea, there is no need to overdo it with a myriad flowers and plants. Buyers are drawn to low maintenance and a clean, trimmed lawn can do just the trick. If needed, Marilyn Lewis, with MoneyTalksNews, suggests adding a border or edge to walkways and gardens to complete the polished look.
2. Outdoor furniture: A comfortable outdoor area is a trendy attraction for buyers. Welcome them in with accessories anywhere from outdoor couches, chairs, and light fixtures to a simple "welcome home" doormat and a potted plant or two, all depending on the size of your front yard or patio, of course.
3. Splash of color: Think bright red door or blue and yellow chair cushions… A vibrant pop of color can go a long way when catching the eye of a passerbuyer. Get their creative juices flowing and let them imagine all of the fun and creative ways they can decorate their new home.
Your style is not their style:
To each their own. As exciting as it can be to show off your awesome and unique style, remember that what makes a house a home to you could very well not spark the same feelings in someone else.
1. Depersonalize but keep it homey. Houzz, online home decor and design resource, offers 21 staging tips which includes finding the balance between clean and lived-in. For example, limit the family pictures and antique knick-knacks and instead add a bowl of fresh fruit and a vase full of your favorite flowers (and please, none of the fake stuff!).
2. Less is more when it comes to decor. Prospective buyers want to envision their own unique style when shopping for their new home. Don't clutter their decorative horizon with oversized dining arrangements or one too many of your favorite paintings. Houzz suggests utilizing smaller vessels in the dining room to keep it relaxed and strategically placing artwork (like at the top of the stairs or the end of a hallway) to draw the eye and entice people to explore the whole house.
3. Stick with neutrals and appeal to everybody. Keep in mind that neutral is not synonymous with boring. Consider rich midtones, such as mocha or "greige" as backdrops that can add the perfect amount of sophistication to your house.
However, with that being said…
Don't be afraid to be trendy:
While fads do come and go, remember to appeal to buyers right now, outdated trends will make the home feel antiquated. Keeping up on trendy home decor will make buyers feel confident they are making a modern and stylish purchase.
Realtor.com recently published an article suggesting to market to millennials while selling a home. And, yes, although talk about millennials does seem slightly overdone and a tad cliché, there is a point behind it. The infamous generation is growing up and have turned into prospective homebuyers. Appeal to this group of individuals by honing in on the latest fads such as this years "it" color, ironically named Gen Z yellow. The fad was named no. 3 on a list of top 9 interior design and decor trends for 2018 and while you most certainly do not have to focus solely on "the color of the year" it doesn't hurt to have your hand in popular trends when staging your home.
Selling your home is an exciting and nerve-racking process. Consider these steps when staging and let the buyers come to you!