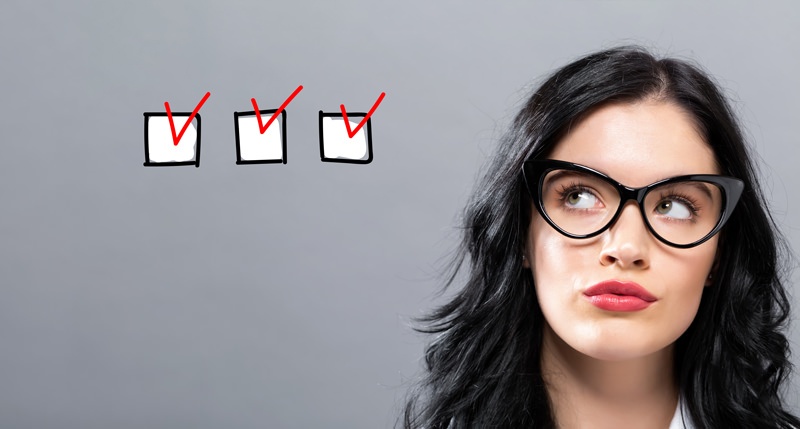 By: Tori Rosenblum
HomeSmart helps you achieve your real estate goals no matter where you are in your career. Whether you're a new agent searching for guidance in a competitive industry, one aspiring to be a top-producer, a team looking for a place to call home or a broker looking to expand your business, we're sharing tips on what to look for in a brokerage from some of our most prominent thought-leaders.
The new agent who needs help getting the ball rolling.
New agents tend to be concerned with making sure they can get the right kind of support and training from their brokerage while also focusing on building their sphere of influence. HomeSmart's education department gives agents onsite and online classes, seminars and business development programs to enable agents to empower themselves with the strategies and foundation to build their careers. The available mentorship program is especially beneficial to these agents because we take on a completely different approach to the traditional program. For example, our agents and mentors take a DISC assessment and the agent is the one who chooses the mentor that best suits his or her needs. Partnering with an accomplished peer gives our agents firsthand experience from license through listing.
Learn why our mentorship is different from the rest in a recent RISMedia commentary, Why Your Mentorship Program Isn't Working, written by consulting broker and agent development manager at HomeSmart International, Jennifer Ridenour.
The real estate professional who's ready to take their business to the next level.
A career as a residential real estate agent is unlike any other–the ball is completely in your court. You have the power to decide how successful you want to be or how much time and effort you want to put into a day's work.
For many aspiring agents, the goal is to become a top-producer– someone who sells a high-volume. But, how do top-producers achieve their status? HomeSmart's Bobby Lieb, top-producer in the Phoenix area, offers some tips in an article titled 7 Habits of Highly-Productive Real Estate Agents.
The team leader who's looking for a brokerage to call home.
Recently, teams have proven to be power players in the residential real estate industry, bringing in high transaction rates that outnumber those of top-producing agents. Over the years, teams have grown from two colleagues working together to lessen their workload to multiple agents working under a top-producing leader, running like mini brokerages.
As a team member, it's crucial to choose a brokerage that can successfully integrate your team. Consider these three components during your search:
1. A transaction-fee compensation model
2. Tools, systems and services that are built to support teams
3. Leadership that can support the team broker
Learn more about what to look for in a brokerage as Wendy Forsythe, HomeSmart International chief operating officer, dives deep into the past, present and future of teams in The Evolution of Teams.
The agent who's ready to take control of their own brokerage.
At HomeSmart, we make it easy to take the leap from agent to broker. We have seen more of our franchises being started by ambitious agents who are enthusiastic about our high-performing business system and agent-friendly brokerage practices. Some of the strongest franchise owners are agents who exude enthusiasm for our model and have the drive to build a dynamic support system and culture for their own agents. For example, last month HomeSmart International announced our newest franchise owner-- an agent who quickly saw the value in our vision and model and wanted to play a larger role by operating a franchise of his own. The franchisor offers a path to franchise ownership to agents who have that as a goal for their own real estate career.
A career real estate professional whose focus is to help buyers, sellers and real estate agents is a perfect fit to be a HomeSmart franchise owner. Bryan Brooks, HomeSmart senior vice president of franchise sales, shares 5 Traits of a Successful Real Estate Broker in a RISMedia commentary.
HomeSmart International prides itself on being a career brokerage with a model that provides opportunities for anyone at any level of real estate, from a new agent or top-producer to a team or broker/owner.