While there are many factors that determine the recipe for success of a real estate brokerage, leadership is a key ingredient. Most brokerages out there are lead by a single entrepreneur who takes the role of broker and owner, but not HomeSmart Premier Realty, one of HomeSmart International's newest brokerages and the first HomeSmart company in Idaho.


Meet the Super 6. The team of six owners who are breaking the rules of what franchise ownership should look like.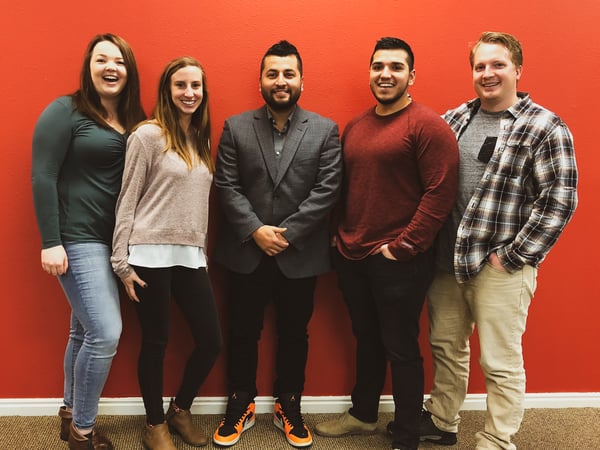 Elias, Chief Executive Officer - The Entrepreneurial Spirit
Elias has been in the industry for more than 5 years and brings new ideas and creativity to the team. If he sees something another business (even outside of real estate) is doing that he could integrate into the franchise, he'll work on making it happen. He's the team's dreamer and visionary.
Anthony, Chief Operating Officer - The Business Mind
Anthony brings young blood to the group of owners and got his real estate license this year. He has a natural strength in relationship building and has used that to excel in his real estate production. He drives the company's culture and professionalism.
Katie, Chief Financial Officer - The Tough One
Katie uses her degree in finance to makes sure the business is profitable. She's the one to keep the rest of the group in check.
Kelly, Chief Marketing Officer - The Marketer
Kelly focuses on telling the world about HomeSmart Premier Realty. She introduces agents to the model and shows them how to personalize their own marketing materials.
Derek, Vice President of Agent Services - The Onboarder
Derek is skilled at onboarding agents, walking them through the process of joining HomeSmart and showing them how the RealSmart Agent technology platform works. His attention to detail helps new agents get all of their information into the system quickly so they can start working right away.
Nancy, Co-Owner - The Investor
Nancy has seen the HomeSmart vision of a brokerage that gives agents 100% commission, support, technology, training and culture and is willing to back it financially.
A team of owners with different backgrounds and personalities offers a variety of perspectives on culture, office set-up, fees and overall, how the brokerage should be run to best benefit the agents. Between the Super 6, there is constant conversation about whether or not processes should change and what should be a priority to the business.
"We bring different strengths and have our roles cut out for us," said Kelly. "Agents can go to any one of us and get their questions answered. If someone can't answer it, there are five more of us who can offer support and get any question answered."
The HomeSmart Premier Realty owners pride themselves on being a young group who are not ingrained with older ways of doing real estate. Open to integrating agent ideas and creating a culture that the millennial generation can relate to, the group focuses on a work environment, energy and culture they can be proud of.
If you're an agent in the Idaho Falls area who can see past the vision of a traditional model and wants to join a brokerage of forward thinkers, call HomeSmart Premier Realty at (208)521-5668 or email Agentservices@HomeSmartID.com.