Have you noticed inefficiencies in your back office?
As a broker/owner, it's critical to assess your brokerage operations objectively, so you can fairly determine whether or not your business is running efficiently.
Check out this infographic highlighting three signs your brokerage back office is inefficient.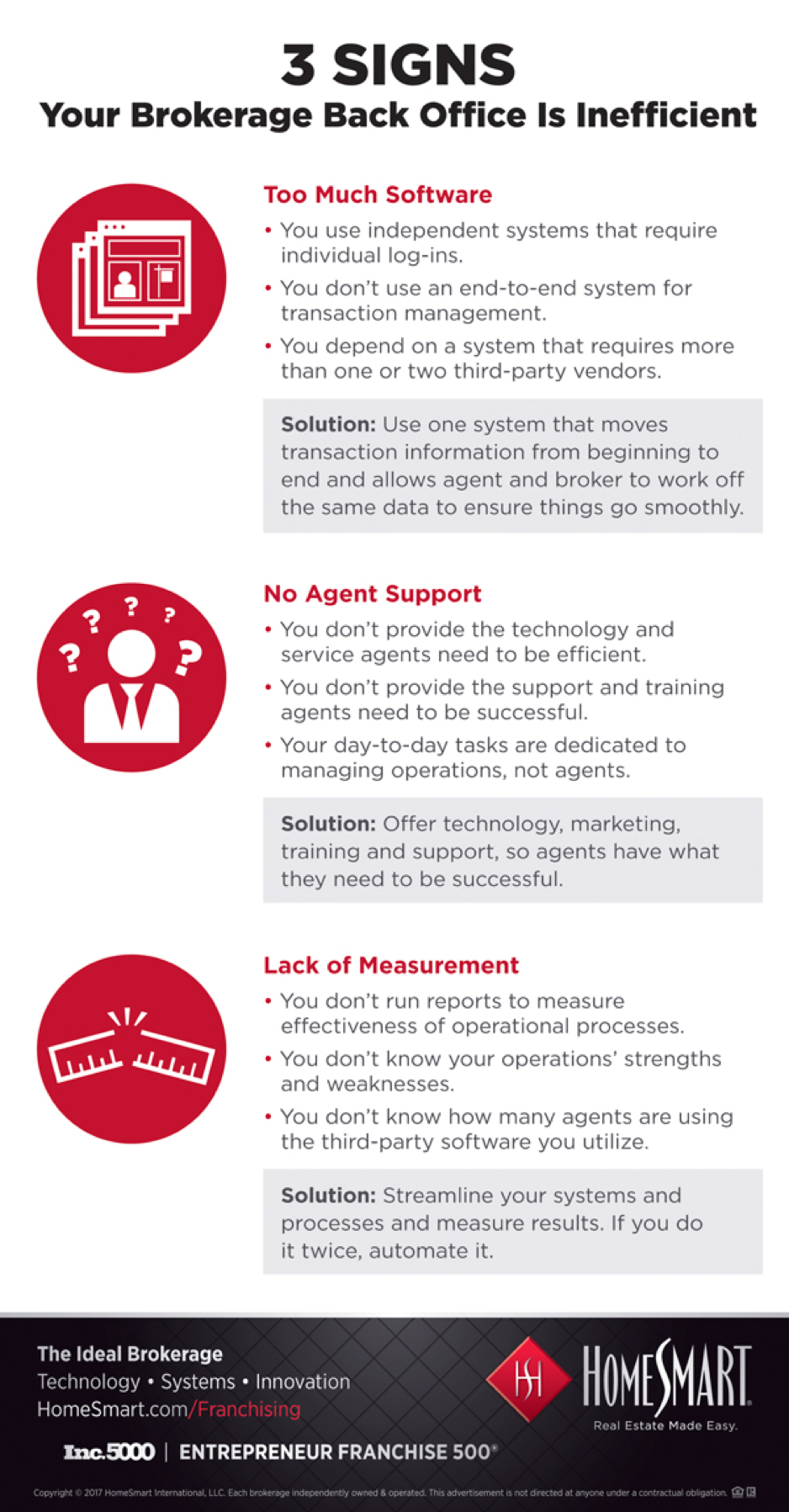 For more information on whether or not your brokerage is running efficiently, read Bryan Brooks' RISMedia article.
To learn more about the HomeSmart business model and why switching to a HomeSmart franchise could be great for your business, click here or contact Bryan Brooks at bbrooks@hsmove.com.