The best agents are busy providing the most amazing service to their clients, so they have a smooth buying or selling experience. But as an agent, when you invest all your time and attention focusing on your clients, you have less time to focus on yourself. You don't have the time to explore, learn and try new marketing techniques, tools and trends that will help grow your business. Well, not anymore!
The Real State podcast is a convenient way to bring tried and true marketing ideas and approaches to agents. Whether watching an episode or two in between listing appointments or listening to it on your way to your next showing, The Real State provides content you can use to find more clients, win more listings and gain more referrals-- leading to a growing and thriving business.
Episode 1: Social Media and Facebook Marketing Part 1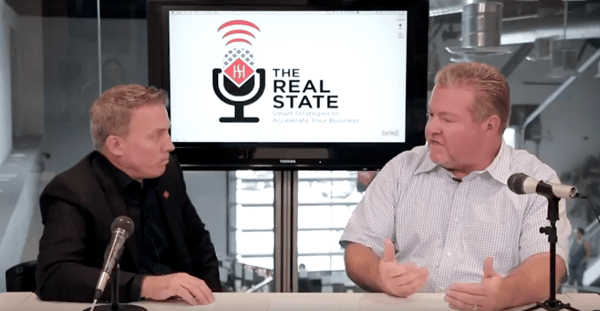 In our first ever episode, our host Todd Sumney sits down with Randy Bell, a real estate agent at HomeSmart Realty Group in CO and leader of the largest HomeSmart real estate team, Colorado First Time Home Buyer. The team specializes in working with city and state agencies that provide payment assistance to first-time homebuyers.
Sumney and Bell discuss the importance of maintaining a strong presence on Facebook and provide tips on how you can easily increase engagement through the management of consistent posting.
Watch Social Media and Facebook Marketing Part 1 on YouTube or tune in to The Real State on SoundCloud.